Staring Michael King
Saturday 9th February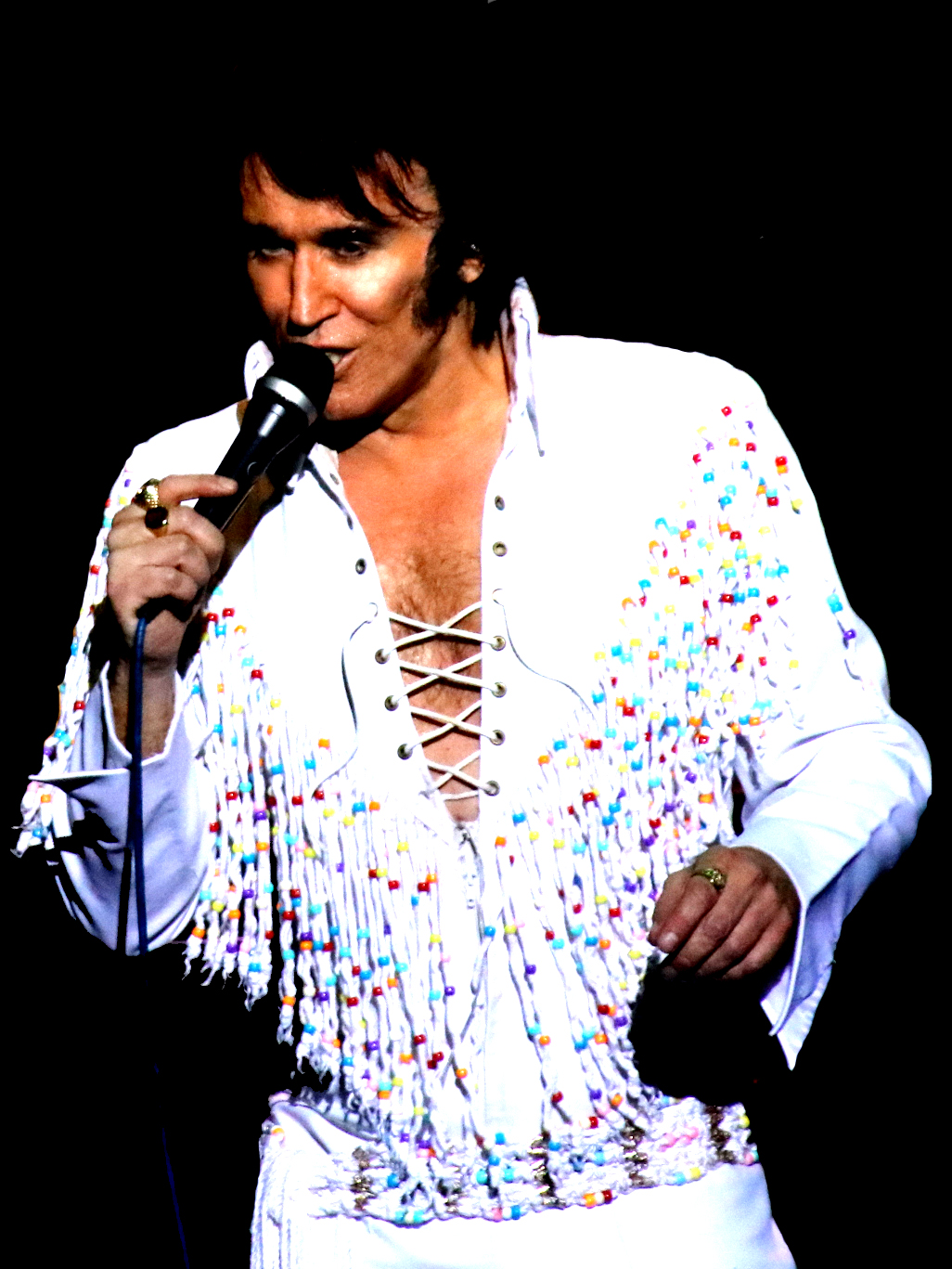 Michael King's 'On Tour With Elvis' is without doubt the UK's authoritative touring Elvis show.
An exciting Vegas show filled with Elvis' greatest hits and more delivered live in true Elvis style. This is a night of pure breathtaking Elvis entertainment plus the best Elvis sound you will hear!
Michael is the only UK Elvis performer to have received the 'Las Vegas Elvis Icon Award' for his performances there with Elvis' very own Jordanaires.
Authenticity is of paramount importance in the show from the fantastic arrangements performed by what must be the best set of Elvis musicians to the authentic jumpsuits made for Michael in the USA from the exact same original patterns used for Elvis' own stage wear.
Michael King's 'On Tour With Elvis' is without question one of the most powerful and authentic Elvis shows ever seen. Regarded by many in the business as the premier live Elvis tribute show in the U.K.
Michael manages to re-create and re-capture the essence and the power of an Elvis performance in a way many can only dream of.
"If you only get to see one Elvis show this year, then Michael King's 'On Tour With Elvis' show is the one not to be missed".
Tickets: £22 (Standard) £20 (Concessions)
(Pricing includes £1 booking fee)
For more information about our booking fee and why we need to charge it click HERE (opens in a new tab/window)