Shows in December
Wednesday 13th & Thursday 14th December 7.30pm
Friday 15th December 7.30pm
Frankie's Guys' – A celebration of 'Frankie Valli & The Four Seasons, is a fast paced, energetic production with an authentic live concert feel.
Putting their own charismatic stamp on timeless classics such as, 'Big Girls Don't Cry', 'Walk Like A Man', 'Sherry' & 'Oh What A Night', the boys take you on a nostalgic trip down memory lane and remind you exactly why 'The Four Seasons' sold over 100 million records and earned themselves a place in the prestigious 'Rock and Roll Hall of Fame'. BOOK TICKETS / MORE INFO
Wednesday 20th December to Saturday 23rd December
(See Performance Schedule Below)
From the Producers of THE SUMMER SHOW…
BOOK TICKETS / MORE INFO
Saturday 30th December to Monday 1st January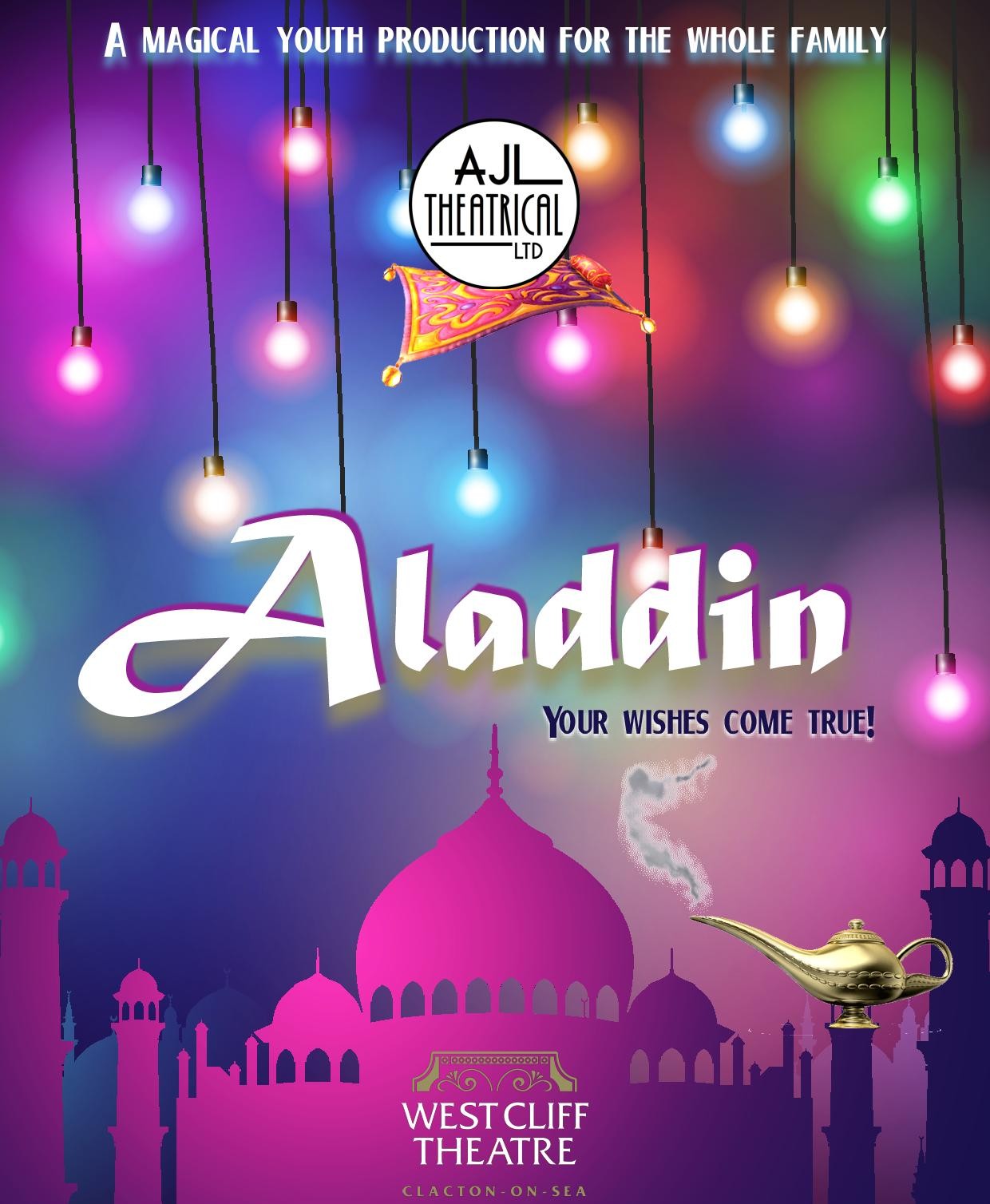 Saturday 30th December – 6pm
Sunday 31st December 2pm
Monday 1st January 2pm & 6pm
Packed with all of the traditional ingredients family audiences expect, this all singing and dancing youth production of Aladdin features laugh out loud comedy, magical special effects, beautiful costumes and plenty of boos and cheers!
Expect flying carpets, a wish-granting genie, an evil sorcerer and a lamp-full of laughs, so book your seats now for a magic carpet ride you won't want to miss! BOOK TICKETS / MORE INFO