Shows in Summer 2017
A Professional presentation produced by West Cliff Theatre, Clacton and AJL Theatrical Ltd
A FEAST OF FAMILY ENTERTAINMENT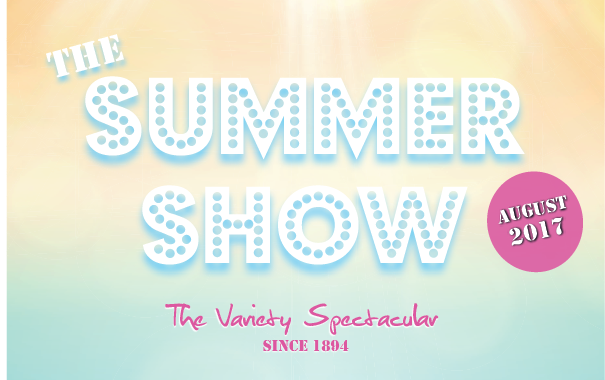 Starring Paul Eastwood
Saturday 12th August 8pm
BIG GIRLS DON'T CRY
Celebrating the music of Frankie Valli & The Four Seasons.
They had a sound, that had never been heard before. The Radio just could not get enough of them and neither can we. Join Big Girls Don't Cry as we celebrate the music of four ordinary guys from New Jersey that change the musical world as we knew it.
The show revives the beauty of harmonies that built and made the hits that flew through the charts in the 60s & 70s such as Sherry, December 1963 (Oh What a Night), Walk Like a Man, Rag Doll and Big Girls Don't Cry. This super group sold over 100 million records worldwide, there's a four seasons song that has a place in everyone's heart.
Join the boys in an all new show for 2017, for a musical night stack with hits that will have you dancing in the aisles. Big Girls Don't Cry another Easy Theatres Production – the critically-acclaimed spectacular that is taking the UK by storm.    easytheatres.com
BOOK TICKETS / MORE INFO
Friday 18th August 7.30pm
Saturday 19th August 7.30pm
We all have a good side and a dark side, and a backside, so come and witness Joe showing off all three, in a show that defies description… He's been away searching for the fabled ancient merkin (Google it) of Macedonia, once owned by Genghis Khan's Nan (Maud), who used to wear it for special occasions, but only if she was going to Lidl on the way home.
Witness Joe explain the mysteries of why the four horseman of the apocalypse will be arriving on my little ponies, and what Action Man held with those gripping hands… it'll be a show you wont forget in a hurry, well… at least 40 minutes.

WARNING: MAY CONTAIN IMMATURE THEMES, INCLUDING WORDS LIKE BUM, WILLY AND FART!  SUITABLE FOR ALL AGES. BOOK TICKETS / MORE INFO
Sunday 20th August 7.30pm