Support Us
As a registered charity which does not receive any government or local authority subsidy we face the considerable challenge of meeting our day to day running costs while maintaining our contribution to the community.
Supporting the local community groups and hosting a wide range of professional shows whilst balancing the demands of running as a viable business requires the support of our loyal audience, the Friends of the West Cliff, and the many volunteers.
Friends of the West Cliff Theatre
Why not become a member of our Friends? For more information CLICK HERE to view their web page.
Donate online at the Checkout
Before purchasing your tickets online via our website there is an opportunity to donate to the West Cliff Theatre. Simply enter in any amount and confirm whether you are a UK Taxpayer and therefore eligible for Gift Aid (Further details about Gift Aid is stated below).
Gift Vouchers
With a programme of over 200 performances each year, West Cliff Theatre gift vouchers offer a great opportunity to give the wonderful gift of theatre to friends, loved ones or colleagues all year round!
No occasion is too small (or too big!) to give someone special gift vouchers, and they are also ideal for rewarding staff members.
West Cliff Theatre Gift Vouchers – A Great Present!
Ideal gift for Birthday, Christmas, Anniversary or Fathers'/Mothers' Day presents
Ideal for employee incentive schemes
Valid for 2 years
You can buy a gift voucher in three ways:
online by clicking HERE
by telephone via 01255 43 33 44 (option 1)
or call into the theatre during Box Office opening    hours.
What is Gift Aid?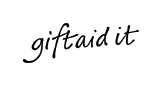 As a registered charity the West Cliff Theatre can claim Gift Aid on eligible donations.
How does Gift Aid work?
If you are a UK taxpayer, for every £1 you donate to the West Cliff Theatre, we can claim an additional 25p from HM Revenue and Customs. So, for example, if you donate £100, this will be worth £125 to the West Cliff Theatre.
Gift Aid Frequently Asked Questions
Q. Am I a UK tax payer?
You are a UK tax payer if any of these are true for you:
Tax is taken from your wages or salary
You pay tax under self-assessment
You have any taxable savings e.g a pension plan
You have paid Capital Gains tax recently
Q. I am a pensioner, can I still Gift Aid my donations?
You can if you pay tax on a private pension plan or savings, or if you pay Capital Gains tax on the sale of property or shares.
Q. I pay a higher rate of tax, can I still Gift Aid my donations?
Yes. We can still claim the basic rate of tax. You can also claim personal tax relief of 20% when you complete your self-assessment form.
What do you need to do?
Please return your completed Gift Aid declaration to:
Supporting the West Cliff Theatre
West Cliff Theatre
Tower Road
Clacton-on-Sea
Essex, CO15 1LE
Thank you for supporting the West Cliff (Tendring) Trust.
Registered in England No. 02002819:
VAT No. 550071774: Charity No. 1001022
Second Act Charity Shop
29 Frinton Road, Holland-on-Sea, CO15 5UH.
The shop is open Monday-Friday 9.30am-3.30pm & Saturday 10.am-2.00pm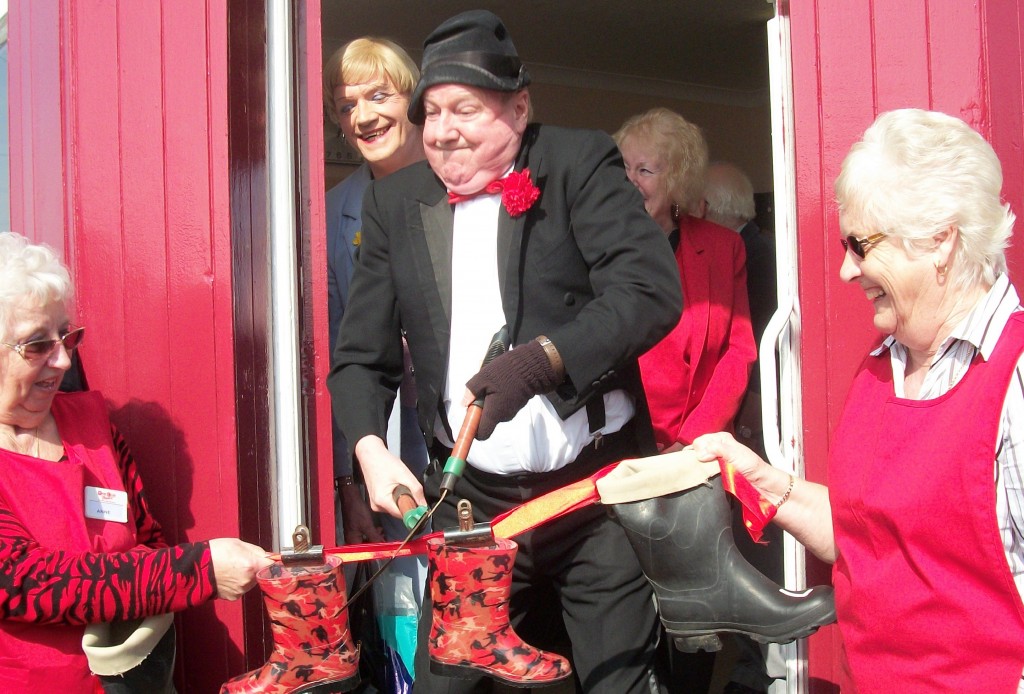 Co-patron Jimmy Cricket officially opens the Second Act shop.
In February 2012 the Trust opened Second Act, a hugely popular charity shop offering a variety of good quality clothing, jewellery, footwear, toys and books.
The charity shop receives tremendous support from the Friends of the West Cliff and volunteers from the local community.
Photo credit: Clacton & Frinton Gazette All proceeds from the charity shop support the West Cliff Theatre.