SATURDAY 29th JUNE 7.30pm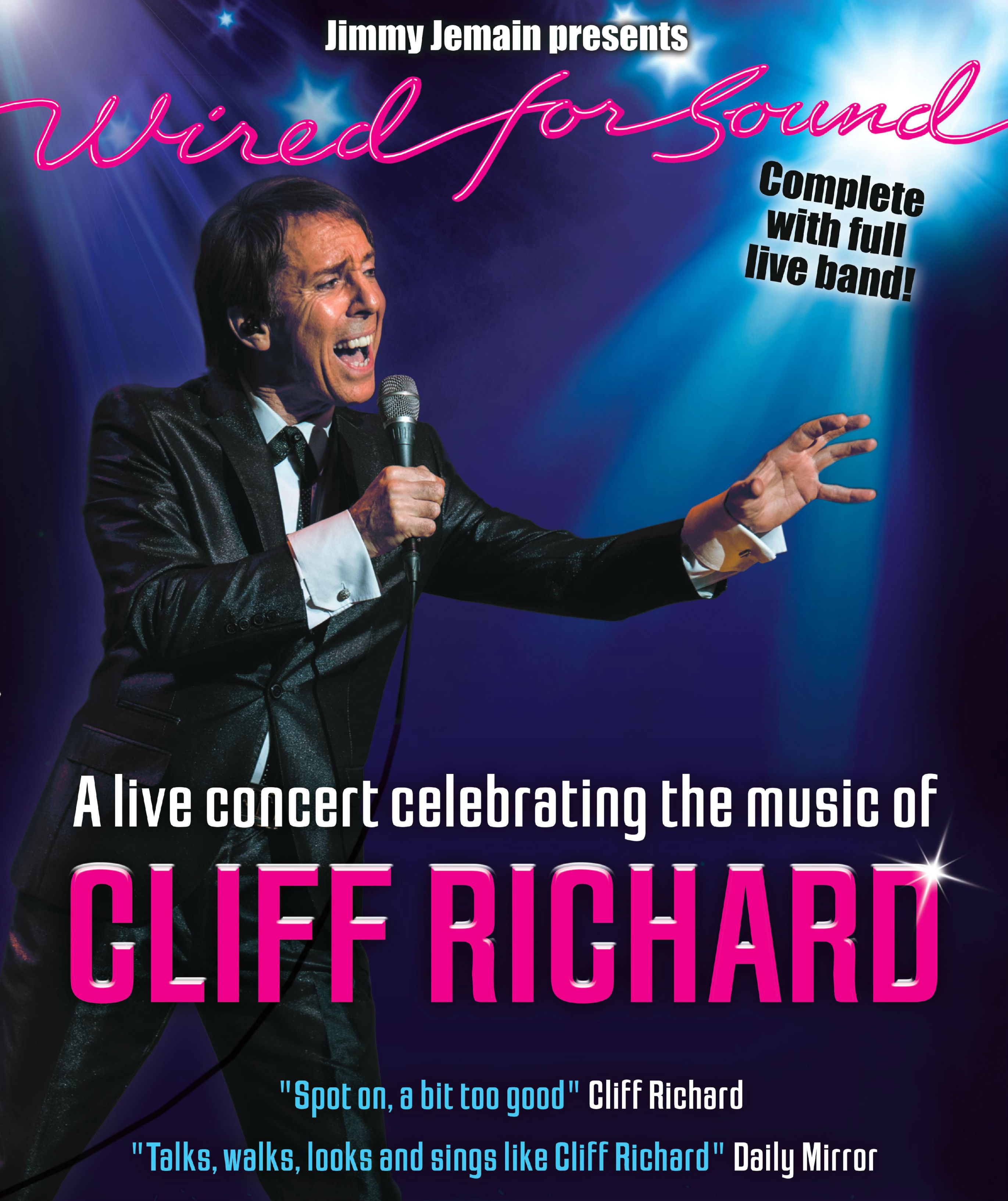 Jimmy Jemain, together with the Undercover Shadows celebrate six decades of hit singles by Sir Cliff Richard.  This show is a MUST SEE for any Cliff fan. Jimmy Jemain, who won TV's 'Stars in Their Eyes' 30 years ago, is widely recognised as the number one Cliff tribute artist, with Cliff himself commenting "Spot on, a bit too good".  The Daily Mirror writes that Jemain "Talks, walks, looks and sings like Cliff Richard".  As The Shadows played an important part in the early years, no show reflecting on the career of Sir Cliff would be complete without some of their music, performed by a sensational five-piece band the Undercover Shadows.
Tickets: £25.00
(Pricing includes £1 booking fee)
For more information about our booking fee and why we need to charge it click HERE (opens in a new tab/window) 
WHAT DOES THE i MEAN ON THE PLAN?
The i denotes that seats are close to the main sound speakers. Your view of the stage will not be affected in these seats but sound levels will be a little louder for some shows.