Tag Archive for West Cliff Theatre
Sunday 21st October, 7.30pm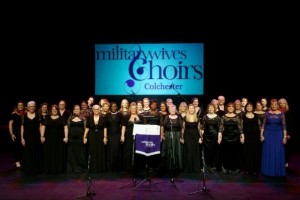 Following on from Gareth Malone's success, the Colchester Military Wives choir goes from strength to strength. They have performed at the Dominion Theatre, London. The choir was honoured to share the stage with LULU as she embarked on a UK wide tour, and was also represented by several of our members, singing as part of a nationwide Military Wives choir performance at the Carnegie Hall, New York.
For the last four years the choir have staged an evening performance at the Mercury Theatre, Colchester where they performed to full houses.
The choir is part of a growing network of Military Wives Choirs across the forces community worldwide and have recently recorded an album with 1105 voices of all these ladies. This is due for release on the 29th June this year, in commemoration of the end of WW1.
The Halloween Show
Sunday 28th October, 6pm
Saturday 10th November, 7pm
We are Music!
Young bands from Harwich and Jaywick Rock Schools will provide an evening of classic hits to celebrate their 10 year anniversary.
"Lest We Forget"
Sunday 11th November, 2.30pm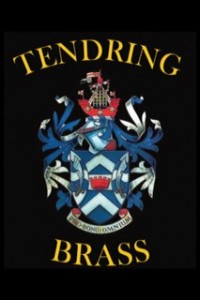 Tendring Brass Band presents 'Lest We Forget' commemorating the 100th Anniversary of the Cessation of Hostilities at the end of World War 1.  Guest performers are Tendring Male Voice Choir, Chase Lane Primary School Choir plus members of the Clacton Amateur Dramatic Society
Saturday 17th November 7.30pm
THE FINAL JOUST
THEY ARE BACK!!!!! and by popular demand
Probably the most entertaining group to come out of the 60s and 70s. Their musicianship, their harmonies and of course their humour makes them what their peers call them 'The Guvnors'. They are supremely talented, a showbiz phenomenon and the best tonic the N.H.S. could give the population. Winners of the UK Rock and Pop awards as 'Best Entertainers'. They are the only group to have toured with the Beatles and twice with the Rolling Stones. A show not to be missed.
Sunday 18th November 1pm & 3pm
The Tiptree Academy of Performing Arts brings you  Elf The Musical JR. Based on the cherished New Line Cinema hit. Elf JR features songs by Tony Award-nominees, Matthew Sklar and Chad Beguelin, with a book by Tony Award-winners, Thomas Meehan and Bob Martin.
Greatest Hits Tour 2018
Friday 23rd November 7.30pm
Over the last two decades Talon have risen from humble beginnings to become one of the most successful theatre touring shows in the UK and the 'Greatest Hits Tour 2018' will once again feature the Eagles timeless back catalogue including Hotel California, Take It Easy, One Of These Nights, Take It To The Limit, Desperado, Lyin' Eyes, Life In The Fast Lane and many more.
This world class seven-piece band are a phenomenon and have truly transcended the tag of 'tribute'. They have become a brand name in their own right who are not only revered by their peers, respected by the music industry but dearly loved by their massive and expanding fan base that together have become a 'family'.
Wednesday 28th November – Saturday 1st December 
'The Accrington Pals' follows the story of the innocent and enthusiastic men who volunteered their services to their country after Kitchener's calls for a New Army. Their experiences of life on the Western Front are contrasted with the women who are left behind in Accrington, women who come together as friends when facing financial, social and sexual deprivation, as well as being thrown into the social changes that came along with the absence of many men.
Saturday 8th December 7.30pm
All your Christmas Favourites from Jingle Bell Rock to White Christmas –  all done in true Rock n' Roll style!
A sensitive tribute to the British King of Rock 'n' Roll Billy Fury by Tim Harwood, with songs … I Will, Another You, I Believe, and Halfway to Paradise.
Marc Robinson and his four-piece Band 'The Counterfeit Crickets' pay attention to detail with a tribute to Buddy Holly, with authentic attire, horned rimmed glasses and the famous Stratocaster Guitar.
ELVIS, what more can you say, the king of Rock n' Roll is brought to you by Steve Halliday from the 'BBC Elvis show', Hit after Hit from….. That's All Right Mama, G.I. Blues, & Jailhouse Rock.
Three West End Artists celebrating the music of Three Kings of Rock n Roll!
Will Rock n Roll ever Die? That'll be the Day! Suits all ages
Sunday 9th December 3pm
The Rotary Club is back again with their annual carol concert at the West Cliff. Come and enjoy a wonderful afternoon of traditional songs featuring Tendring Brass, Tendring male Voice Choir and St Philomenas School Choir. A collection will be taken on the day which helps to fund Christmas Day meals for the elderly & disadvantaged.
Thursday 13th December, 7.30pm
Following the success of "A West End Songbook' Spark Theatrical Entertainment are returning with a special festive performance.
An evening of song and dance showcasing songs from all your favourite musicals, with a sprinkle of Christmas magic.
Featuring a cast direct from London's West End, plus supporting artistes.
A memorable evening not to be missed!
Saturday 29th – Monday 31st December
From the producer of Peter Pan and Aladdin, the classic rags to riches tale of Cinderella will be transformed into a breath-taking youth extravaganza with dazzling sets, gorgeous costumes and music that the children will know and love. Packed full of comedy, with plenty of audience participation, Cinderella is the ultimate New Year treat for children of all ages. You're all invited to the ball and we'd love for you to join us!
Friday 22nd March 7.30pm
 'THE LIONEL RICHIE SONGBOOK' – Winner of 'BEST NEWCOMER' in 2018 at the 'NATIONAL TRIBUTE MUSIC AWARDS' is back in 2019 with a stellar line-up of world class musicians including Talon's own Jonny Miller and the awesome talent of Malcolm Pitt as the voice of Lionel Richie in this high octane show which includes all the greatest hits…
'Easy', 'Say You Say Me', 'Stuck On You', Dancing On The Ceiling',
'Three Times A Lady', 'Hello', 'All Night Long' and many more…