Saturday 30th November 7.30pm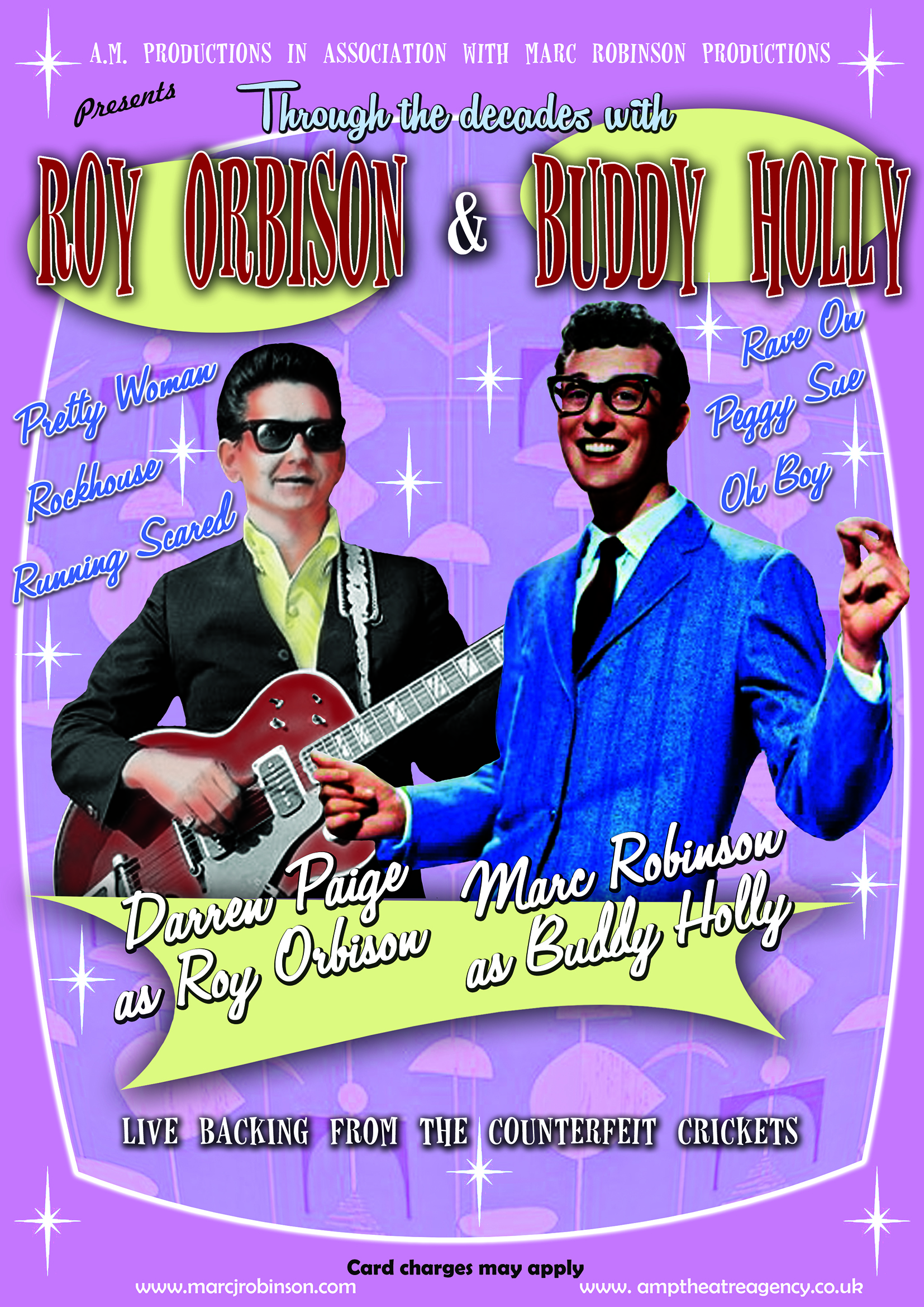 Roy Orbison and Buddy Holly both grew up in the same part of Texas and even recorded their earlier work in the Norman Petty Studios in Clovis, New Mexico. Roy Orbison went on to write so many songs including 'Only the Lonely' & 'Crying', and Buddy Holly in his short Career showed his writing talents would of gone on to match any songwriter in the world, which earned him a place (13th) in 'The Rolling Stone' '100 Greatest Artist of all Time'!
Darren Page's vocal abilities have earned him a reputation for quality, especially when singing the hits of Roy Orbison while Marc Robinson has played the part of Buddy Holly all over the world.