Thursday 17th – Saturday 19th 2pm & 7pm. Sunday 20th 2pm.

Join us this December for our Christmas Variety Spectacular with the amazingly talented and funny Steve Hewlett.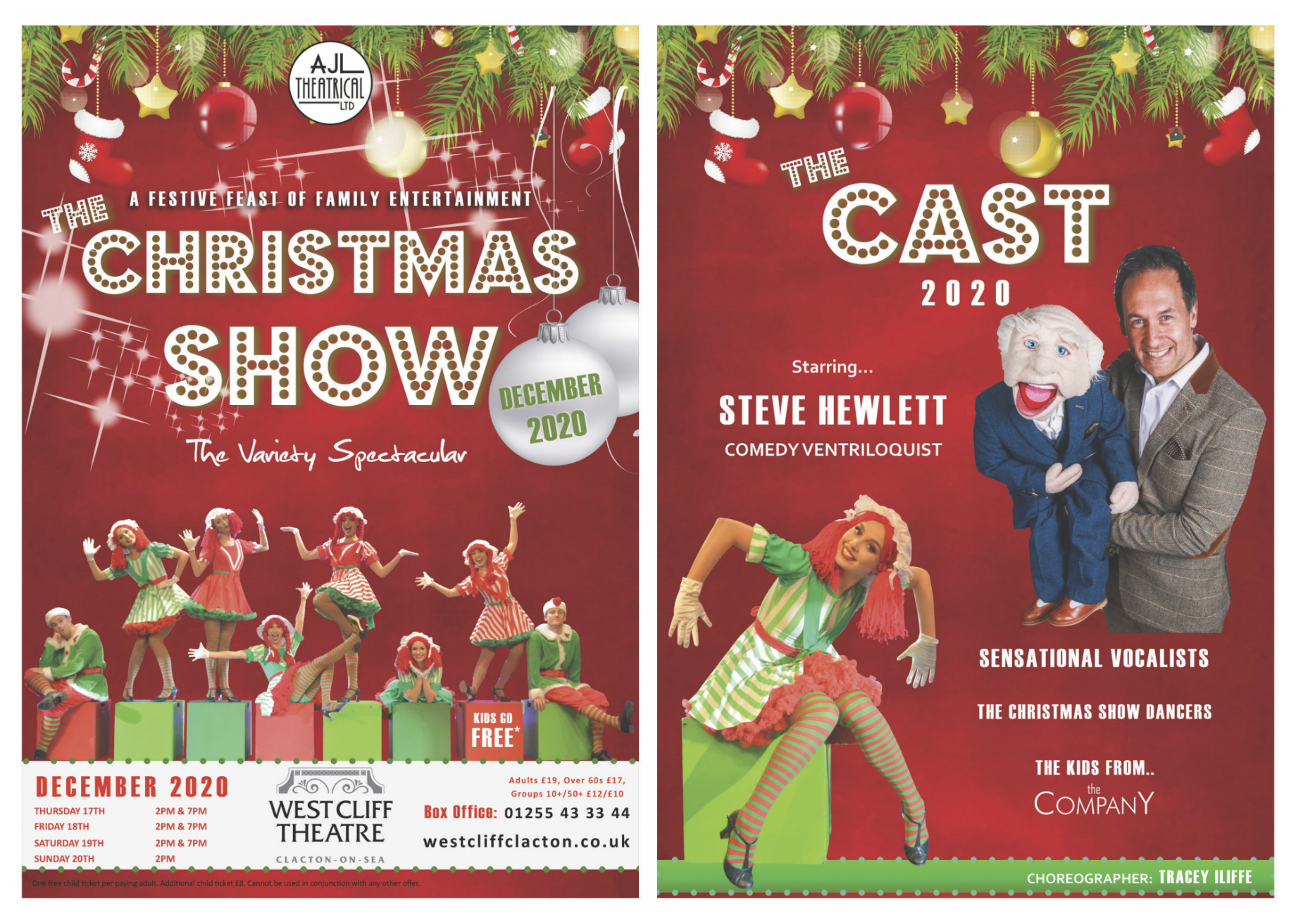 If you are looking for an alternative to Pantomime, then our Christmas Show is just the ticket! Filled with plenty of festive cheer, comedy, song and dance, it really is the perfect way to get ready for Christmas.