Saturday 2nd March 2024, 7.30pm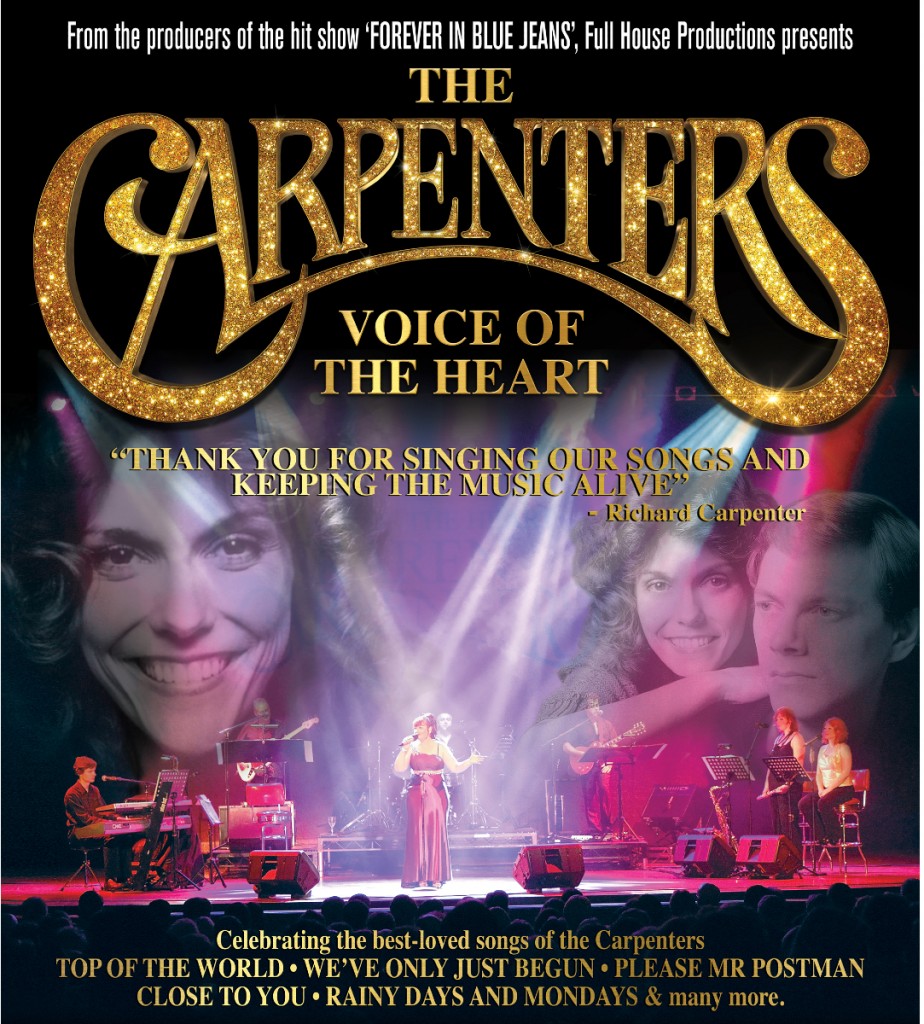 Karen Carpenter left behind an incredible legacy, her voice and her music is played all over the world, and those songs still fill us with golden memories. This stunning show celebrates the music of The Carpenters, and the evening is guaranteed to transport us back to those carefree days as Carole Gordon sings all the hits we know and love.
YESTERDAY ONCE MORE, GOODBYE TO LOVE, CLOSE TO YOU, ONLY YESTERDAY, plus great medleys put together from their many album tracks. So many timeless classics as well as renditions of The Beatles –MR POSTMAN, TICKET TO RIDE & HELP and a medley featuring renditions of DO YOU KNOW THE WAY TO SAN JOSE, ALWAYS SOMETHING THERE TO REMIND ME.
With the Blue Jeans Band and Singers, Carole Gordon will sing all those timeless classics, including the songs from her final album, Voice of the Heart.