SATURDAY 5th DECEMBER 2020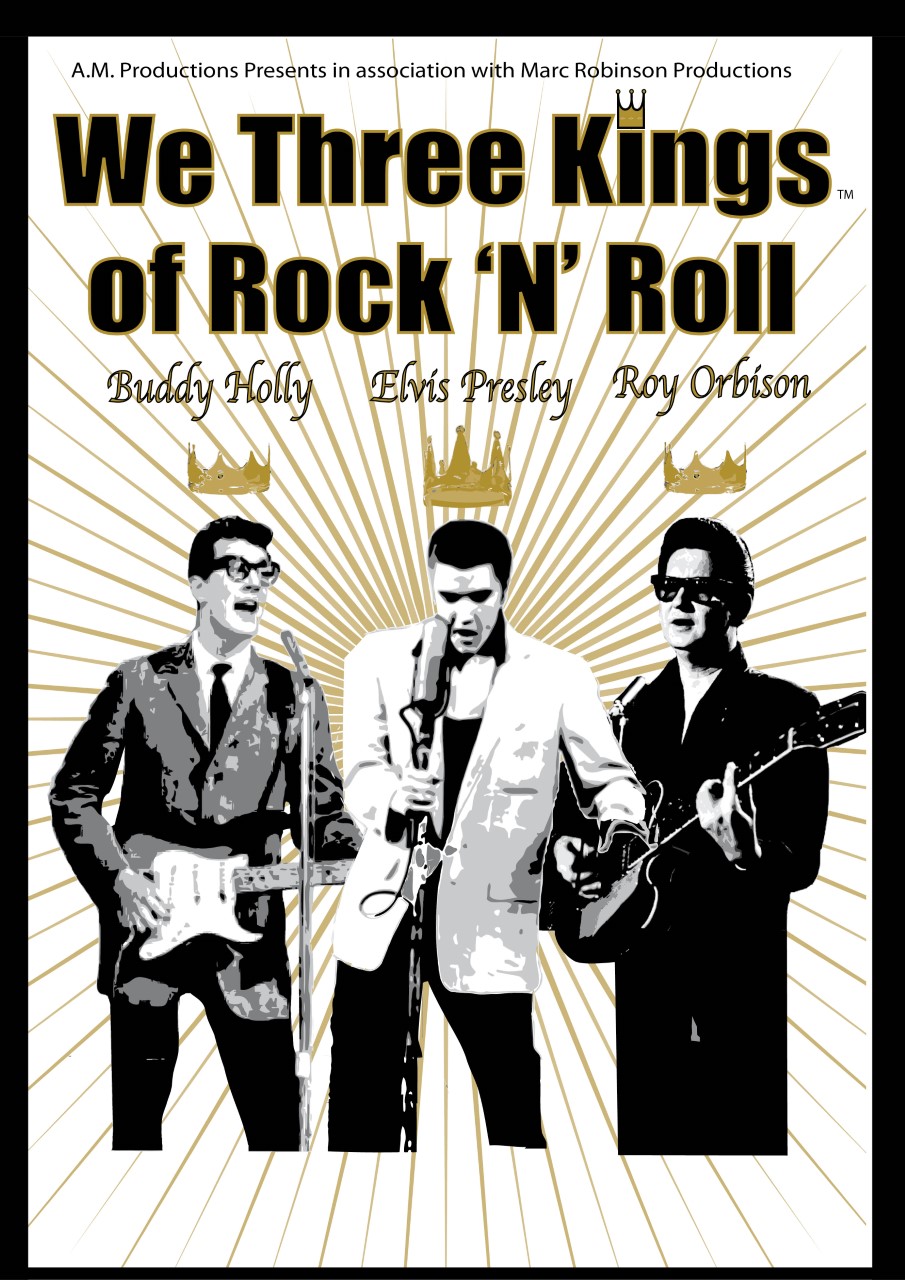 Three Artistes come together to make one heck of a Rock n Roll Sleigh Ride. Marc Robinson as Buddy Holly, Darren Page as Roy Orbison & Steve Halliday as Elvis.
Marc Robinson from 'Stars in their Eyes', 'Buddy' The Musical and many more successful shows, with full authentic attire, Stratocaster Guitar and horned rimmed glasses Marc will perform your favorite Buddy Holly …. Heartbeat, It Doesn't Matter Anymore, & Peggy Sue to name but a few!
Darren Page, for any Roy Orbison fans Darren is a must see, a beautiful voice and a range to cover any genre. Roy's hits … I Drove all Night, Crying, Mean Woman Blues & It's Over, all come naturally to Darren!
Steve Halliday performs as Elvis Presley with respect for the man and his voice, Steve has appeared on many T.V. Shows E.G 'Stars in their Eyes', BBC 1's Elvis Special to name but a few, his love of Elvis will help you enjoy an Evening fit for a King! Come along and hear hits… Teddy Bear, That's all right Mama, Shake Rattle and Roll, G.I Blues, an uplifting two hour show that will have you dancing in the isles.
All this and Christmas magic mixed in too, with White Christmas, Pretty Paper, Blue Blue Christmas, plus many more to shake your Tinsel & Rattle your Baubles to, come along and have the best Rock n Roll Festive Night in Town!
Will Rock n Roll in Clacton ever Die? That'll be the Day!